Match Funders

Match Funders
Department of Agriculture, Environment and Rural Affairs
The Department of Agriculture, Environment and Rural Affairs (DAERA) has responsibility for food, farming, environmental, fisheries, forestry and sustainability policy and the development of the rural sector in Northern Ireland. The Department assists the sustainable development of the agri-food, environmental, fishing and forestry sectors of the Northern Ireland economy, having regard for the needs of the consumers, the protection of human, animal and plant health, the welfare of animals and the conservation and enhancement of the environment.
visit website

Match Funders
Department of Housing, Planning and Local Government
The Department for Housing, Planning & Local Government's (DHPLG) mission is to support sustainable development, with a particular focus on strategic planning, the efficient delivery of well-planned homes in vibrant communities and the sustainable management of our water resources, and to ensure effective local government
visit website
---
SWELL Partners
Swell Partners
Northern Ireland Water
Northern Ireland Water is a Government-Owned Company (GoCo), set up in April 2007 to provide water and sewerage services in Northern Ireland. That involves the supply of 560 million litres of clean water a day for almost 1.8 million people as well as treating 320 million litres of wastewater a day.
NI Water is lead partner in the SWELL project. NI Water will deliver the programme of capital upgrades in Northern Ireland and working closely with project partners, will ensure the project is delivered in the most effective, efficient, sustainable and strategic way possible.
visit website

Swell Partners
Irish Water
Irish Water is Ireland's national water utility responsible for providing water and wastewater services throughout Ireland. From coast to coast, Irish Water ensures delivery of the highest quality drinking water to customers' taps every day and ensures that wastewater is properly treated and safely returned to the environment. Irish Water is working closely on a cross-border basis with the SWELL partners to improve water quality in our shared waters by delivering upgrades to the wastewater network in Ireland and supporting the delivery of a legacy model.
visit website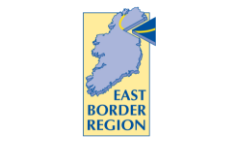 Swell Partners
East Border Region (EBR)
EBR have extensive experience of working on cross-border, EU-funded projects and will play a very specific role in the SWELL project with responsibility for ensuring all partners comply with all INTERREG rules and procedures, thus reducing the risk to the Lead Partner.
visit website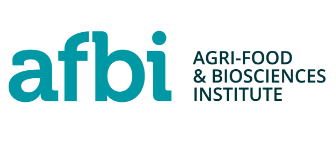 Swell Partners
Agri-Food and Biosciences Institute (AFBI)
AFBI is a leading provider of scientific research and will undertake specialist scientific investigation and complex modelling for the SWELL project.
visit website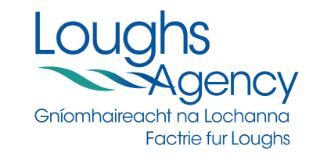 Swell Partners
Loughs Agency
A North-South co-operation body, Loughs Agency's role is to promote the development of the loughs with respect to aquaculture, fishery and marine issues. Together AFBI and Loughs Agency will provide resources for undertaking the catchment studies and associated analysis to include the 'legacy' ecosystem model.
visit website